Fire Fighting Systems
TECHNICAL
NECESSITY OF FIRE FIGHTING SYSTEM
The fire fighting system in the sub station is very essential

Saves the equipment from damage

Loss of life & loss of equipment can be prevented

Regular trial operation of the system is necessary to detect any fault /deficiency in the
system.

EQUIPMENTS USED IN FIRE FIGHTING SYSTEM
FIRE ALARM SYSTEM
FIRE ALARM CONTROL PANEL (FACP)
FIRE DETECTOR
FIRE HYDRANT SYSTEM
AUTOMATIC WATER SPRINKLE SYSTEM
CO2 FLOODING SYSTEM
PUBLIC ADDRESS SYSTEM
FIRE HOSE CABINET
HOSE REEL
FIRE EXTINGUISHERS
FIRE SUPRESSION SYSTEM
FIRE ALARM SYSTEM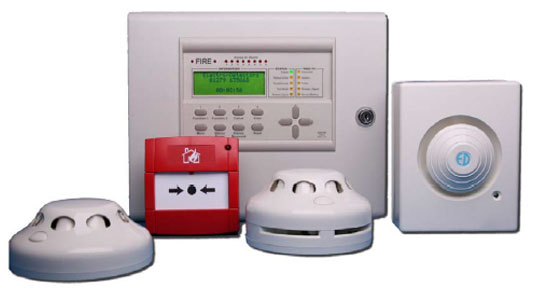 An Automatic fire alarm system is designed to perceive the unwanted presence of fire by monitoring environmental changes related with combustion. The fire alarm systems work on 230V supply and have provision for battery backup. The equipment provides dispatch output for interfacing with security panel, auto-dialer, audio alarm via siren or buzzer and have zone-wise visual indications for open, short, test or bypass conditions. Automatic fire alarm systems are proposed to notify the building occupants to evacuate in the event of a fire or other emergency and to prepare the structure and associated systems to control the spread of fire and smoke.
FIRE ALARM CONTROL PANEL (FACP)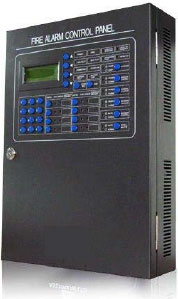 It is the controlling component of a Fire Alarm System. The panel obtain information from environmental sensors designed to detect changes related with fire, monitors their operational reliability and provides for automatic control of equipment, and transmission of information necessary to prepare the facility for fire based on a predetermined sequence. The panel may also supply electrical energy to operate any associated sensor, control, transmitter, or relay. There are four basic types of panels: coded panels, conventional panels, addressable panels, and multiplex systems
FIRE DETECTOR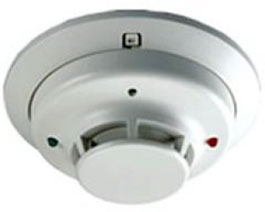 Detection of fire at initial stage plays very important role as it enables in suppressing the fire by means of the fire fighting equipments and prevent it from developing in to a major fire.
MAIN FEATURES:
This system will provide alarm signal at the initial stage of fire.
Detectors are located at strategic positions in the area covered by this system.
Detectors are arranged in zones so that the area of fire can be easily identified.
If any of the detectors in a zone is actuated an audio cum visual signal will be given
to the control panel.
Most smoke detectors work either by:
Optical exposure (photoelectric)
Physical process (ionization)
FIRE HYDRANT SYSTEM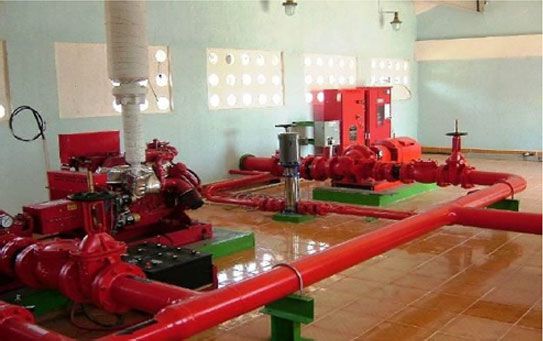 A fire hydrant is an active fire protection measure, and a source of water provided in most urban, suburban and rural areas with municipal water service to enable firefighters to tap into the municipal water supply to support in extinguishing a fire.

The Hydrant System comprises of AC motor driven pump sets with all required accessories including valves, instrumentation and controls etc.

We provide a comprehensive range of fire hydrant systems that are commissioned on a turnkey basis. These fire systems can easily detect fire in the initial stage and can be controlled automatically by dialing to the fire brigade authority.

Highly cost effective, our range of systems is known for their reliability and durable performance. Further, we also consider the specific requirements of the clients while installing these systems.
MAIN FEATURES
The Hydrant system is spread in the switchyard and the auxiliary systems
Large pipes of dia 300mm/250mm/150mm either underneath or above the ground runs in
yard.
Identification – post office red painted
The pressure in the line is maintained by the air compressor in auto mode – 7Kg/cm2
The hydro pneumatic tank maintains the pressure and loss of water.
Jockey pump maintains the water level in the hydro-pneumatic tank
AUTOMATIC WATER SPRINKLE SYSTEM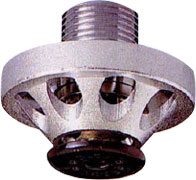 One of the oldest & traditional ways of fire protection, which is water based protection system, is in the form of automatic sprinklers. A fire sprinkler system is an active fire protection measure, consisting of a water supply system, providing adequate pressure and flowrate to a water distribution piping system, onto which fire sprinklers are connected.

MGS can provide you with complete designing of sprinkler system for any kind of hazard. Fully automatic, these fire sprinkler systems operate at a preset temperature, utilizing a fusible link. Further, our range of Fire sprinkler systems is installed in various industries, hotels, hospitals and multiplexes to ensure safety measures. Known for their corrosion resistance, these are also fitted with sealed ball bearings to withstand thrust and redial load.

Various sprinkler system network designing can be done to cater the specific needs of the customers varying from residential to commercial and industrial.
CO2 FLOODING SYSTEM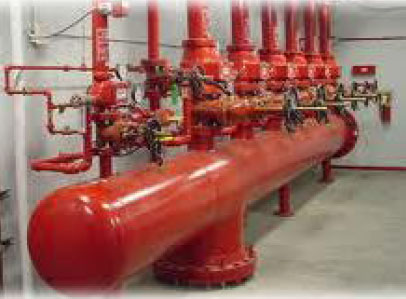 Co2 at atmospheric pressure is a colorless, odorless and electrically Non Conductive inert gas, It has high expansion ratio which facilities rapid discharge and allows three dimensional quick penetration in the entire hazard area. Made from premium quality components, this system's importance lies in the fact that it has high efficiency to extinguish fire by reducing the oxygen content of the protected area below the point where it can support combustion. Designed to withstand every climatic conditions, these devices are widely used in following area of applications:

Description/Specification of Co2 Flooding System

We are engaged in offering a comprehensive range of qualitative Co2 flooding systems. These have high expansion ratio that leads to rapid discharge and facilitates three dimensional penetration of the entire hazard area in a fastest manner. Some of the advantages of Co2 system are :-
PUBLIC ADDRESS SYSTEM :-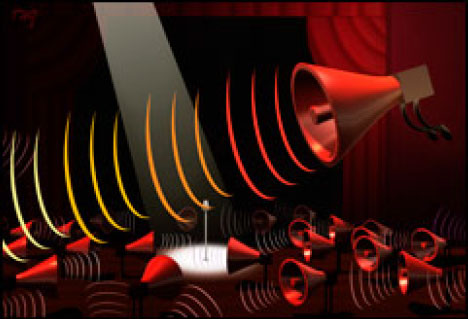 It is an Electronic amplification system that is used as a communication system in public areas. Designed with amplifier and loudspeakers, this amplification setup is used to reinforce a given sound. Its main work is to guide commuters in case of any emergency.
FIRE HOSE CABINET :-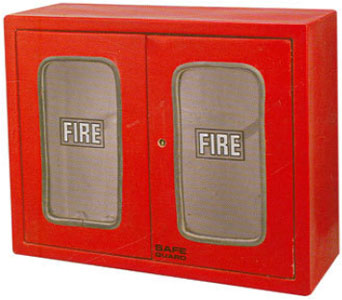 An arrangement of piping, valves, hose connections, and related equipment installed in a building or structure, with the hose connections located in such a manner that water can be discharged in streams or spray patterns through attached hose and nozzles, for the purpose of extinguishing a fire,thereby protecting a building or structure and its contents in addition to protecting the occupants.
This is accomplished by means of connections to water supply systems or by means of pumps, tanks, and other equipment necessary to provide an adequate supply of water to the hose connections. These are mainly red color cabinets have been placed at strategic location.
HOSE REEL:-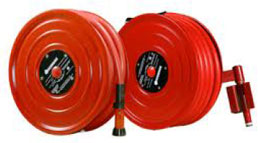 Hose reel system is intended for the occupant to use during the early stages of fire and comprises hose reel pumps, fire water tank, hose reels, pipe work and valves. The hose reel system generally serves as an initial fire fighting aid. When the hose reel is brought into use the pressure in the pipe immediately downstream of the pump check valves will drops below the field adjusted pressure setting of the pressure switch thereby triggering the pump to comes into operation automatically to feed a steady supply of water to discharge through the hose.Fire fighting hose reel is the part which can be easily accessible. The fire hose reel outlets should beproperly housed in glass fronted cabinet secured under lock and key.
FIRE EXTINGUISHERS:-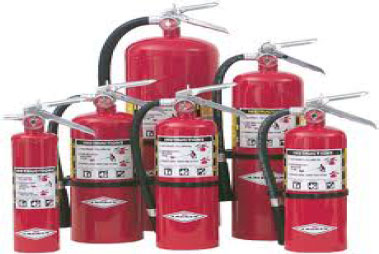 We offer our clients a wide range of fire extinguishers that comprise following types: A B C" Stored pressure type: Our ABC fire extinguisher is useful for fires of A, B and C types. Fire breaking out in these types involves cotton, wood, grease, flammable liquids, electrical wiring, live machinery and others. Capacity: 1Kg, 2 Kg, 5 Kg, 10 Kg, & above with ISI Mark

Types of Fire :
Class A Fire: Fire fuelled by ordinary combustible materials like paper, wood and cardboard. Class B Fire: Fire fuelled by flammable / combustible liquids like gasoline, kerosene, grease and oil. Class C Fire: Electrical fires caused due to faulty wiring or failure of electrical equipments. Class D Fire: Fire fuelled by combustible metals like Magnesium, Potassium and Sodium etc. Class K Fire: Fires involving cooking oils, trans-fats, or fats in cooking appliances. It is important to know the exact cause of fire and material present there that will decide the type of fire extinguisher to be used. Using the wrong kind of fire extinguisher can actually make the fire spread faster. Since some fires may involve a combination of these classifications, we suggest that your fire extinguishers ideally should be of ABC rating meaning it can control fire of A, B and C classes.
Types of Fire Extinguishers :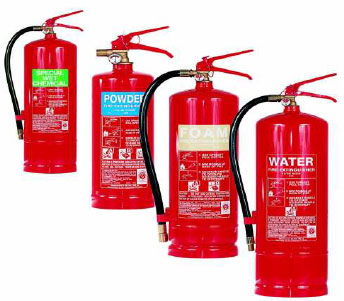 We supply a range of fire extinguishers which can be one of the following types based on the type
of fire extinguishing agent.

Water or APW (air-pressurized water) Fire Extinguishers: These are suitable for Class A fires only.

Dry Chemical Fire Extinguishers: They are filled with sodium bicarbonate (Na2CO3) or
potassium bicarbonate (K2CO3). These are good for BC fires.

Carbon Dioxide (CO2) Fire Extinguishers: These are filled with highly pressurized CO2 , which
is a non-flammable gas. These can be used on BC fires,

Foam Fire Extinguishers: These are good for AB fires, particularly where petrol, parrafin, oil,
varnishes, spirits, flammable liquids are involved.

Dry Powder Fire Extinguishers: These can be used on classes AB fires.

Colour Coding of Fire Extinguishers :
Water - Red
Foam - Cream
Dry Powder - Blue
Carbon Dioxide (CO2) – Black
Fire Extinguisher Holders :
Extinguisher stand
Extinguisher trolley
Extinguisher wall bracket
Extinguisher transport bracket
Extinguisher box
FIRE SUPRESSION SYSTEM :-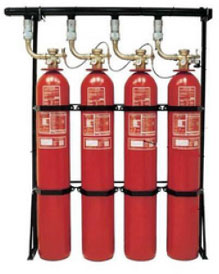 Fire suppression systems are used to reduce the level of damage and down time by automatically
suppressing the fire ready for the Fire Service to get there and ensure it is out and safe to return.
The operation of the fire suppression system in a fire situation can greatly reduce in most cases the
level of damage and with some cases very little loss of production and downtime. Leaving you to
replace a small PCB or piece of equipment that caused the fire, rather than all the equipment within
the room.
CO2 Fire Suppression System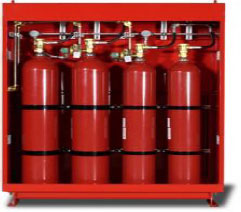 Fast, efficient and adaptable to a wide range of hazards, carbon dioxide fire suppression systems
protect a variety of commercial and industrial facilities. This system smothers protected areas with
a heavy blanket of CO2 to decrease the oxygen level so combustion cannot happen.

Unique features and benefits:

Fast – Within seconds, CO2 penetrates entire hazard areas to smother fires.
Environmentally friendly – CO2 exists as a gas in the Earth's atmosphere. A by-product of
combustion, its use has no environmental impact.
Nondamaging – CO2 is a clean agent fire protection system, does not cause spoilage, requires no
cleanup and leaves no residue.
Nonconductive – Because it does not produce electricity, CO2 can be used for a wide variety of
special applications.
Adaptive – CO2 is effective on a wide range of flammable and combustible materials.